FreshWight Holidays provides high quality self catering holiday accommodation in Freshwater on the Isle of Wight. We are a small family run business with a focus on providing high quality, comfortable holiday accommodation, your ideal home from home.
Your Hosts, Brian and Carol Alstrom, look forward to welcoming you to the beautiful Isle of Wight.
***********************************************************
Sunny View, 87 Brambles Chine, Monks Lane, Freshwater, Isle of Wight
Sunny View, a 4 star Visit England rated property, is located on the edge of Freshwater, Isle of WIght at Brambles Chine which is part of the Linstone Chine Holiday Village. The holiday village is family friendly with lots of safe open spaces for children to play, a crazy golf and mini golf course and access to the national coastal path. Additionally, the site has its own private beach, charging for electric vehicles and is a short walk from Colwell Chine, an award winning beach with excellent facilities. The site benefits from fabulous views across the Solent and beautiful sunsets.
***********************************************************
Tradewind, Easton Lane, Freshwater Bay, Isle of Wight
Tradewind is a 3 bedroom bungalow, situated near Freshwater Bay on the Isle of Wight. Tradewind sleeps 5 people and is set in a residential area with its own private garden. The tranquil garden overlooks a 1 acre paddock backing on to Afton Marshes Nature Reserve, which is a site of special scientific interest. It is a paradise for bird and wildlife watchers. A local footpath network which is accessible from the lane in which Tradewind is situated, makes this property very attractive for walkers. Tradewind is a short walk from Freshwater Bay, Tennyson Down and local Freshwater shops. Tradewind has complimentary facilities for charging an electric vehicle and secure storage for bicycles, with power for those who wish to charge battery operated bicycles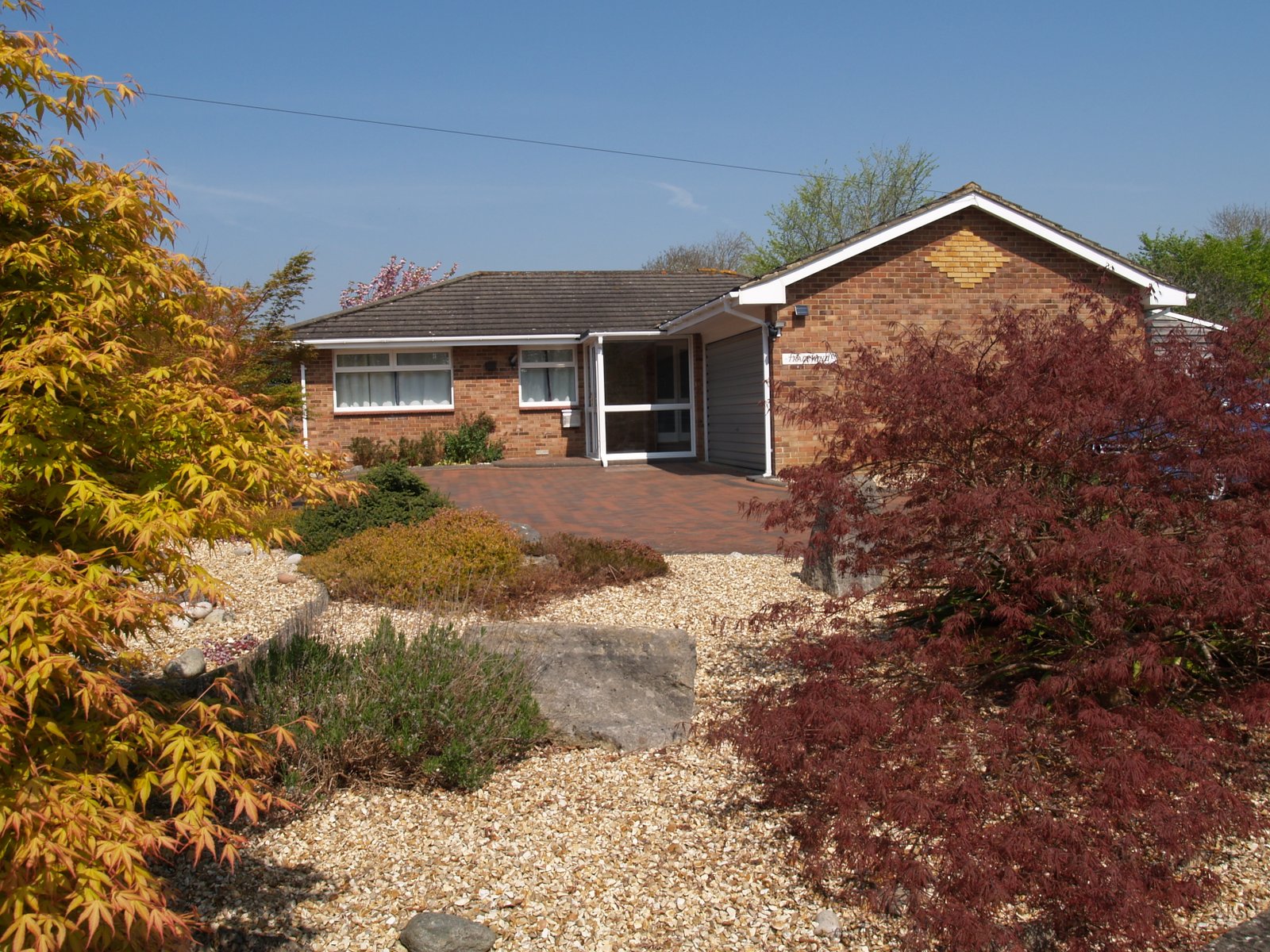 ***********************************************************